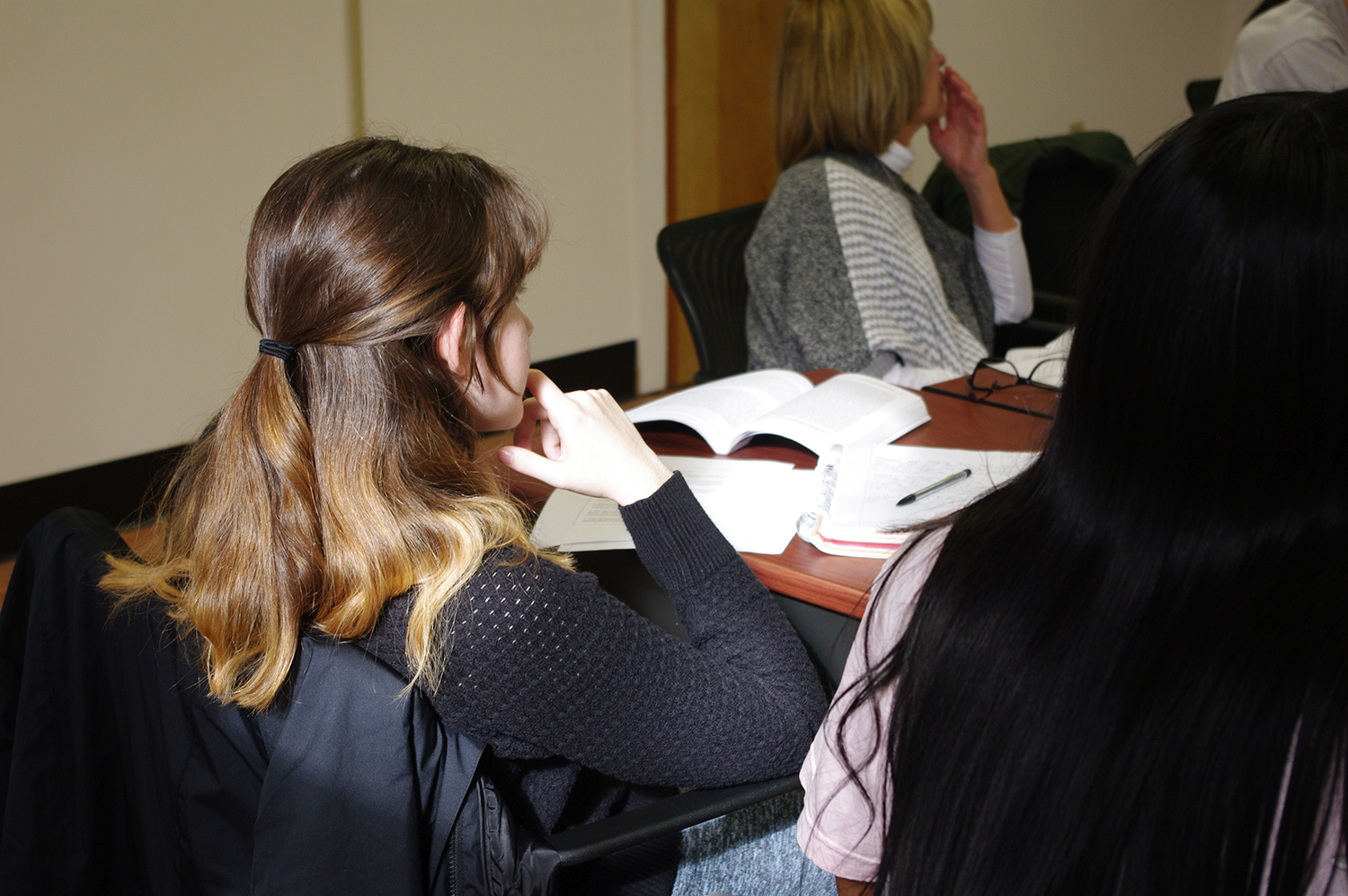 Overview
At Bard Early College Hudson, students take a college course load in the liberal arts and sciences. All classes are taught by college faculty who are active and accomplished in their fields. Classes are inquiry- and discussion-based, encouraging active engagement with professors and peers. All students in the program take an interdisciplinary
 seminar sequence
, one class a semester. Through critical reading and interpretation, students engage with seminal texts from antiquity to modernity across the humanities.
Mission
The mission of Bard Early College is to provide bright, highly motivated students of high school age the challenge of a rigorous course of study that emphasizes thinking through writing, discussion, and inquiry, enabling them to begin college upon completing the 10th grade.
Our fundamental principles:  
That many motivated students are fully capable of beginning college work by the time they would normally reach the 11th grade;
That success requires a faculty as committed to fostering adolescent development as they are to teaching and scholarship;
That a strong general education in the liberal arts and sciences should be the foundation of the curriculum; and
That an early college based on these principles could provide a model for reforming the education of American high school students.
Writing & Thinking Workshop
Every fall semester begins with The Writing & Thinking Workshop, an intensive learning experience that provides students with interesting exercises in critical reading and writing upon which they can build in their regular courses. Conceived by Bard College president Leon Botstein and based on the principle that strong writing and close reading enrich and enliven the classroom experience in all disciplines, the workshop sets the stage for the kind of interdisciplinary, intensive work students will tackle during their time at Bard. Faculty members lead students in short writing activities, critical reading exercises, and group discussions about the texts at hand—a shared selection of traditional and contemporary poetry, plays, essays, fiction and non-fiction from several disciplines—developing a common vocabulary that will serve students well as they continue to grow as readers, writers, and thinkers. Whether engaged in a ten-minute "focused free-write," or debating the meaning of a line of poetry, students not only work with faculty and with each other to build their critical language skills, they also experience what it means to participate in an intimate intellectual community. They learn to take initiative, speak up, and think differently while listening to alternative ideas, presenting personal work for feedback, and providing thoughtful criticism on others' work. By the end of the workshop, students produce a piece of polished prose that can become a tool for reflection, skill assessment, and continued development.
College Courses
Students are encouraged to explore a variety of fields and to build their skills as independent thinkers, as critical readers, researchers and writers, and to prepare to transition smoothly into a four-year college of their choice.
Click here
for an archive of course syllabi from Bard Early College campuses, including Hudson. Recent course offerings have included:
The Art and Craft of Fiction
The Art and Craft of Memoir
E Pluribus Unum: A Survey of U.S. History
Identity and Culture in Adolescence
Introduction to Psychological Science
Understanding Art: Michelangelo, Monet, and More
Voices for Social Justice (Studies in Documentary Theatre)